After taking the pictures, in the admin panel, select Content and then AlbumCtrl. (picture below)

A new window will open (picture below)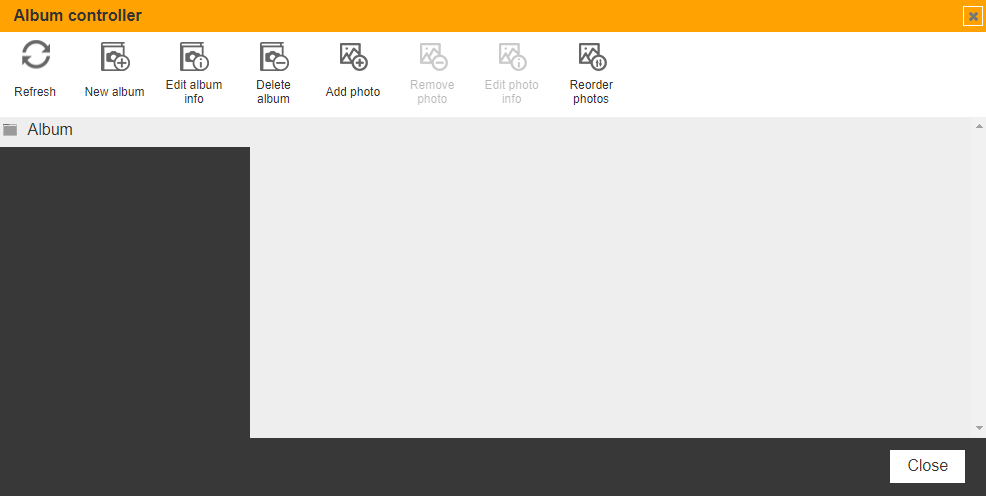 Refresh: Refresh your AlbumCtrl with new data
New album: Create a new album and describe it. After making the album, it is enough to select it (left click on the rain) and drag the pictures from your desktop (desktop) into it. The pictures will be automatically copied to the album. After copying, select the "Refresh" option.
Delete album: Delete an album
Add photos: clicking on add photos opens a virtual disk window, select the folder or images you want to appear in the album you previously created.
Remove photos: delete images from an album
Edit photo info: selecting an image and selecting the edit photo info option opens a window where you can change the name of the image and its description
Reorder photos: Selecting this option gives you the ability to drag and drop pictures in the album.
Multiple albums on one page
If you have more than one album on your site, after creating the album in "Album controller" (see image above), in the admin panel, select Content and then "New". Picture below.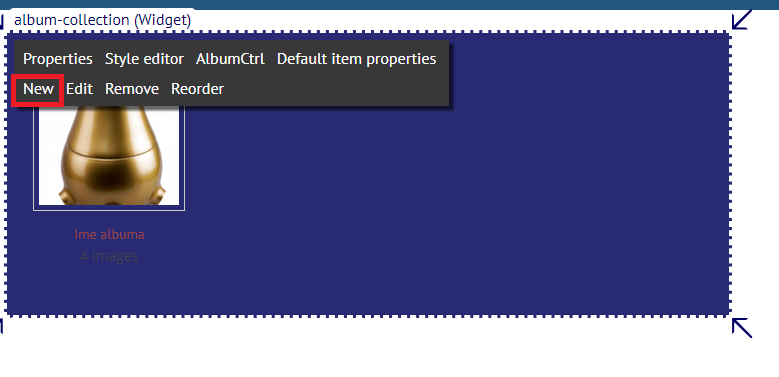 A new window will open. In the "Caption" box, type the title you want and select the album you previously created in "Album Controller" from the drop-down menu. Picture below: